Information gathered this morning by Africareportage.com is that a Tipper truck has crashed into a toll-booth on the Tema Motorway.
However, the Tipper Truck lost control and crashed into the toll- booth destroying the whole boot into pieces.
Meanwhile, the attendant of the toll-booth died instantly as the Tipper truck crashed into the booth which left several people injured. The Accra-bound tipper truck crashed into the toll-booth at Tema end of the motorway leaving five critically injured, Monday morning.
The main cause of the accident is not yet known as the police rushed to the scene to help save the situation and lives. A tow truck came to the scene to pull the Tipper truck away to prevent causing another traffic on the Tema motorway.
These heavy duty Tipper truck's must be checked properly on the roads and something must be done to prevent them from over speeding and reckless driving on the road.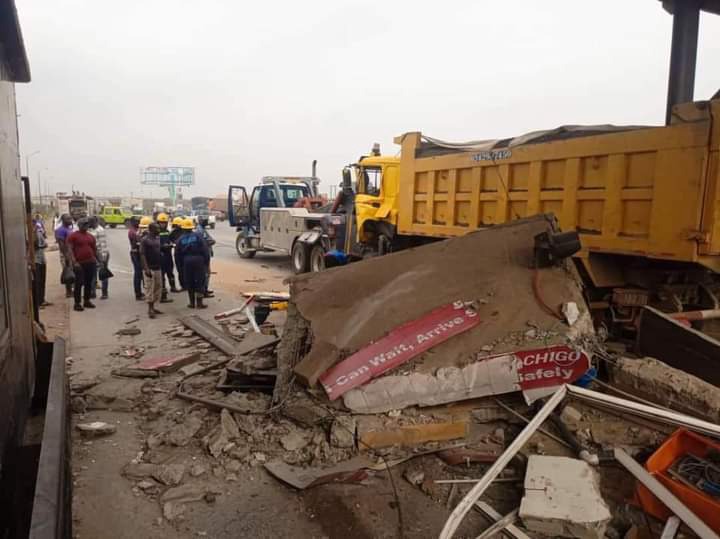 Those nearby rushed to the scene as the to help save some lives. They also added that a lot must be done to secure the toll-boot to prevent such accidents from occuring. This is a very serious accident. They added.